Planning your Wedding?
Each wedding we work on is special to us. We love working with our brides and grooms to come up with ideas that will make their day personal and unique – whether you are getting married in your back garden, a hotel or an ancient castle.
Weddings can sometimes be a bit overwhelming, however, we assure you that our knowledge, enthusiasm and love for flowers will help make this a thoroughly enjoyable experience.
If you or your friends are considering taking on the challenge of doing your own wedding flowers, we have our 'Bouquets and Buckets' service. We can deliver buckets of the freshest flowers and foliage to you and you can get creative. We can also provide any bottles, glassware and materials you might need.
As well as wedding flowers, we also run flower crown workshops - great fun for a hen party. We'll provide all the materials and even a glass or two of fizz. And you can relax and channel your inner goddess!
To book your free consultation..
Call Bev or Caroline on 01309 679 220
or fill in the enquiry form on our Contact us page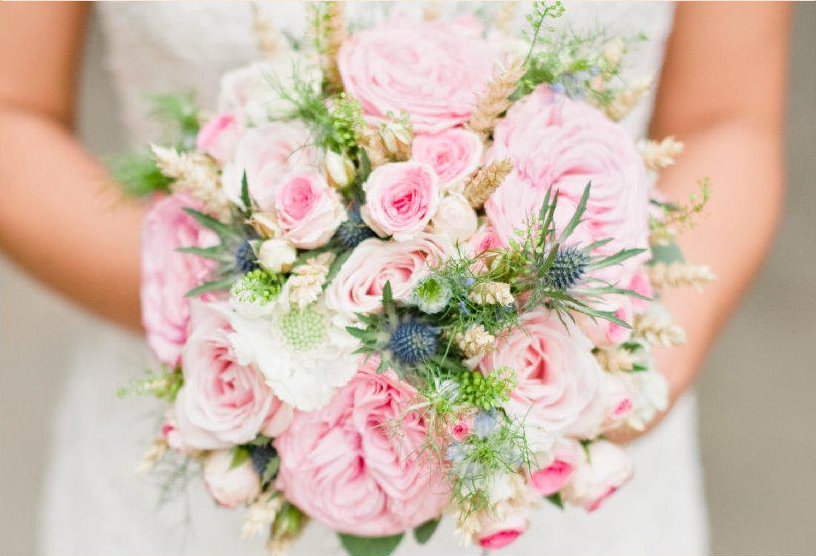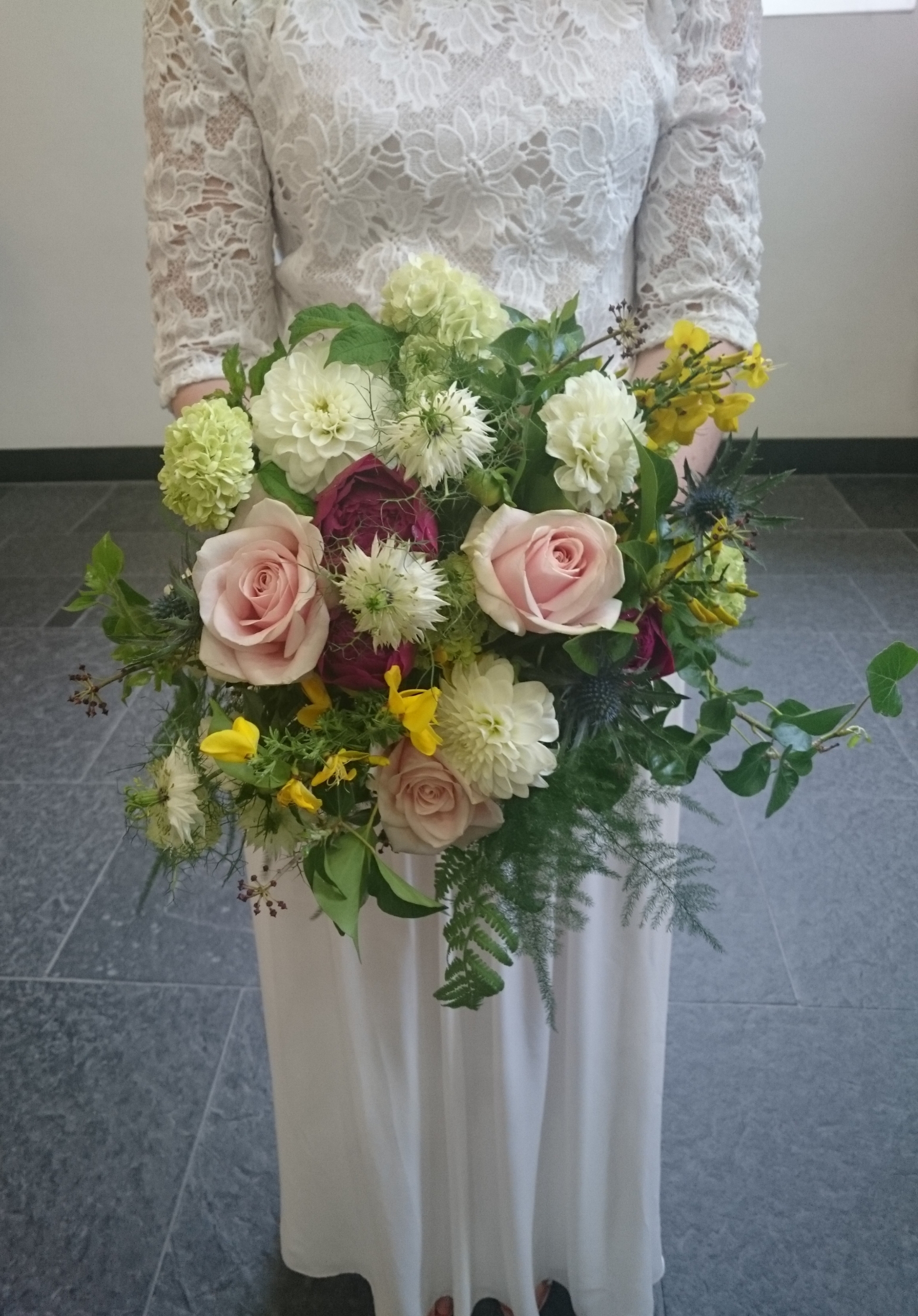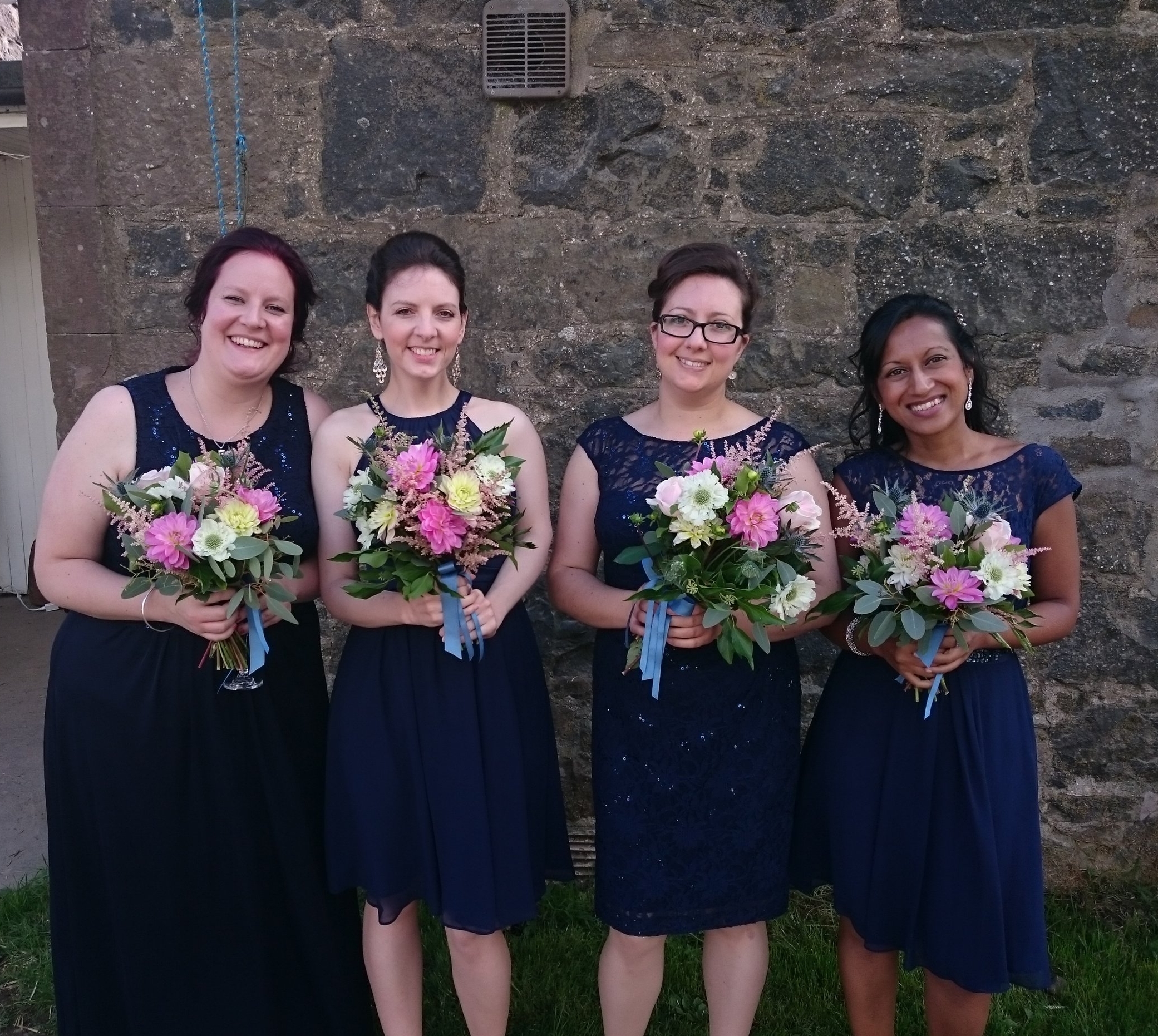 How to make a simple table centre for your Wedding or Event:
If you'd like to keep up with Wild Blossom and see more like this, please enter your details below: